THE MANOR COMPLEX
The Manor is a new addition to Wilton Manors ever growing community. We feature a sophisticated yet comfortable ambience, classic tavern cuisine, and ultra lounge, night club, martini bar and a banquet/meeting facility.
A touch of English nobility is infused into the distinguished and outstanding architecture. The ceilings are adorned with multiple Swarovski red crystal chandeliers. The Manor also features warm shades of wallpaper and chaise sofas for guests to lounge in.
An absolute commitment to quality in every area of the complex, as quality is evident in every aspect.
EVENT PHOTOS
View More
WHITE Fort Lauderdale 2013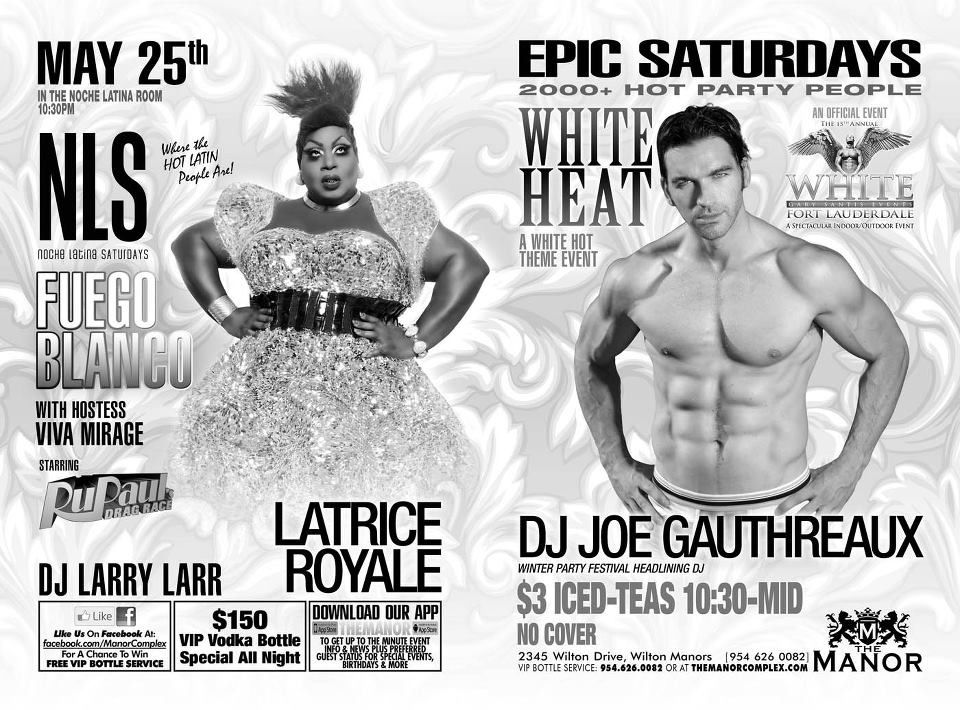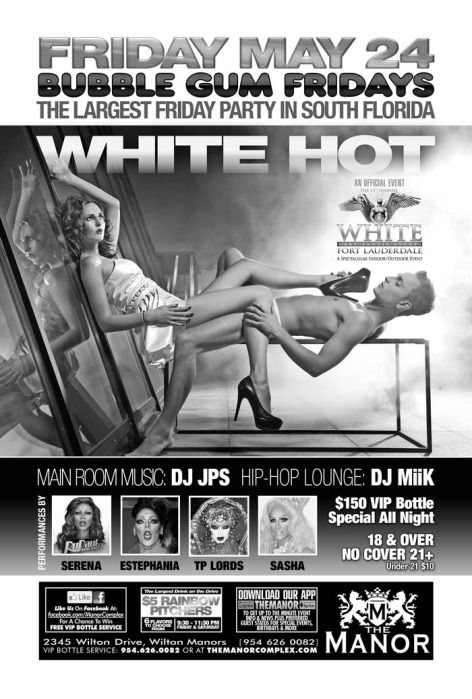 View Events
HAPPY HOUR
[Wednesday – Friday] till 8pm $5 Tapas until 8pm